The launch of the AI4AL project coincides with the EU's decision to make this year the European Year of Skills. While this year's agenda focuses on skills development in the context of better job opportunities and tackling skills shortages, skills are not just about employment. One of AI4AL's partner organisations, SkillLab, has been working with skills as a common language to connect people not only to employment but also to educational opportunities. Therefore, AI4AL's focus on adult education, adult skills development and lifelong learning is very much in line with SkillLab's mission.
As a technical partner, SkillLab is leading the third work package, the development of the matching tool. Our vision is to create an AI-based tool that uses skills as a 'language' to match adult learners with the best learning opportunities. Using EU skills frameworks such as ESCO and DigComp, adult learners will be able to input their existing skills into the tool with the help of an AI system. The AI system will then analyse their skills data and give them recommendations for learning opportunities to improve their existing skills or to learn new skills they do not yet have.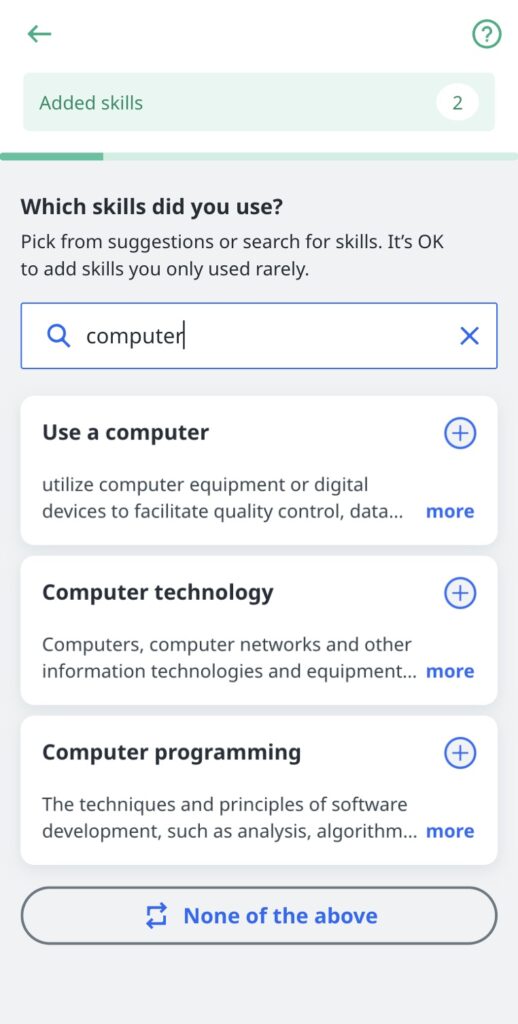 The development of the tool relies on the feedback and support of our team of tutors, who are also experts in adult learning. During our training in Amsterdam three months ago, these tutors already shared their insights about the tool and some of the potential uses of the tool beyond the matching function. Some thought about using the tool to help them with course registration and applicant selection, while others saw the potential of the tool to help them tailor curricula to the needs of learners. We also see the potential benefits of the tool for educational advisors, helping them to provide more personalised support to learners. By combining AI technology with skills as a common language in our tool, we aim to support both adult learners and adult educators. 
The third and fourth quarters of this year will be a busy time for SkillLab as the bulk of the tool development will take place. In the meantime, AI4AL's team of tutors will begin the process of recruiting 100 tutors to help us test the tool and provide their feedback to help us optimise the tool and ensure it is ready for use with adult learners. 
Want to follow the progress of our matching tool? Subscribe to our newsletter here.